Prom Hairstyles for Curly Hair in 2023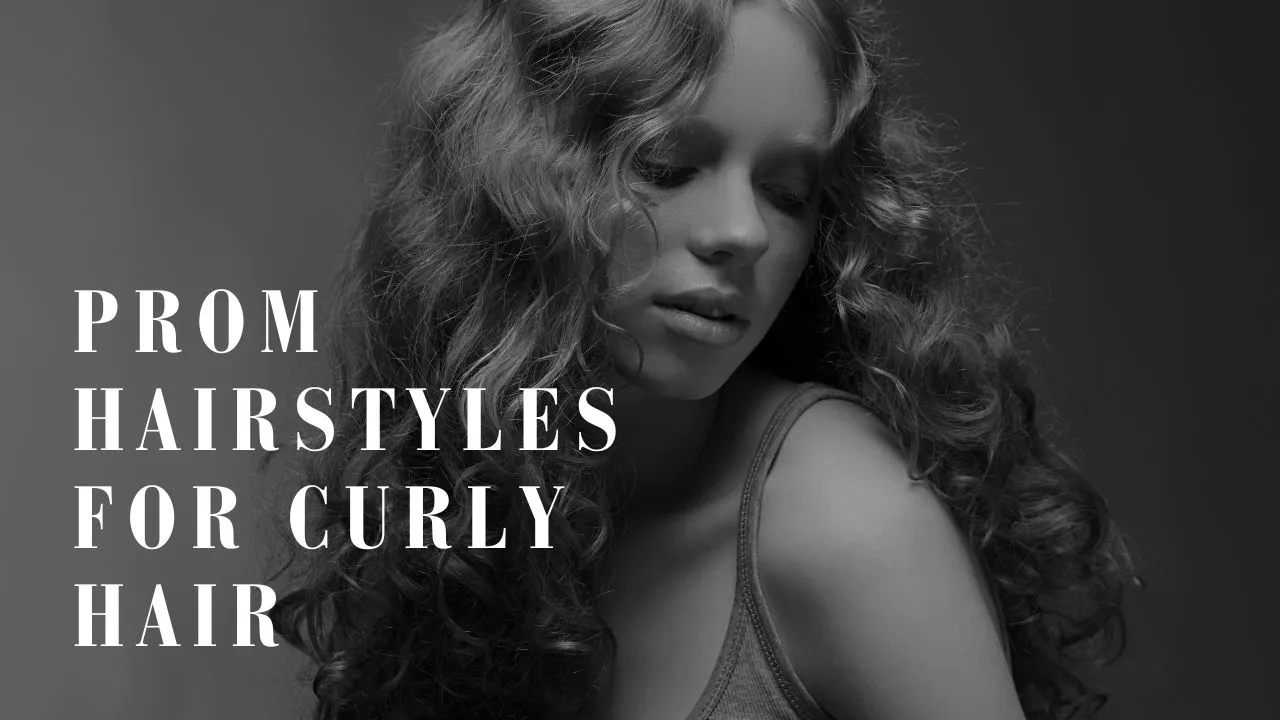 How To Choose Best Prom Hairstyles For Curly Hair?
Prom night is a special occasion, and you want to make sure that you look your best. If you have naturally curly hair, it can be hard to find the right hairstyle for the event. Do you go with something sleek and straight? Or do you embrace your curly locks? Don't worry – there are plenty of options when it comes to prom hairstyles for curly hair.
From bouncy curls to sleek waves, we've rounded up some of the best looks that will help you look beautiful and feel confident on your big night.
Bouncy Curls
The classic prom look for curly hair is bouncy curls. This look is perfect for those who want to show off their natural texture while still looking polished and put together. The key is to make sure your curls are soft and touchable, not crunchy or stiff.
Start by prepping your hair with a curl-defining cream or mousse and air drying or diffusing it until it's completely dry. Then, use a curling iron or wand (depending on what kind of curl you want) to create large, voluminous curls all over your head. Finish by gently running your fingers through the curls to break them up a bit and add extra body and texture.
Sleek Waves
If you want something more polished than bouncy curls but still want to keep some of your natural texture intact, try a sleek wave look. This style works best with medium-length hair – if yours is longer or shorter, don't worry; just be sure to adjust the technique accordingly!
Start by blow drying your hair straight with a round brush until it's completely dry. Then, take small sections of hair at a time (2-3 inches) and wrap them around a large barrel curling iron in alternating directions (one curl should wrap around the barrel away from your face; the next should wrap around towards it). Make sure not to curl too tightly so that the waves stay loose and wavy instead of becoming tight spirals.
When all sections are curled, let them cool down before brushing out lightly with a boar bristle brush – this will give them more volume while keeping them looking smooth and sleek. Finish off with hairspray for hold!
Messy Updo
For those who don't want their curly hair down on prom night but still want to show off their natural texture, try out this messy updo! Start by pulling all of your hair back into a high ponytail at the crown of your head – make sure not to pull too tightly so that you keep some body in the ponytail itself as well as in the strands coming down around your face afterwards.
Once secure, begin twisting pieces of hair from the ponytail into little buns all around it until all pieces have been used up – if some pieces are left over after everything has been secured in place, simply tuck them back into one of the buns or leave them hanging down freely around the face for an undone effect. Finally, spritz everything with hairspray so that everything stays put throughout the night!
Conclusion
No matter what kind of look you choose for prom night – whether it be bouncy curls, sleek waves or a messy updo – embracing your natural texture is always going to be key when styling curly hair for any special occasion!
With these tips in mind, we hope that this guide has helped spark some ideas about how you can make prom night even more special by celebrating one of your most beautiful features: Your naturally gorgeous locks! Good luck!
I am Rebecca White, a passionate fashion blogger with an expertise in hair styling and tattoos. I have spent years honing my skills and knowledge in these areas, and have become known for helping my followers achieve their desired looks. Through my blog, I share helpful tips and tricks on how to achieve the perfect hairstyle or tattoo design, while staying up-to-date on the latest trends in fashion.