Best 15 Prom Hair For Halter Dress in 2023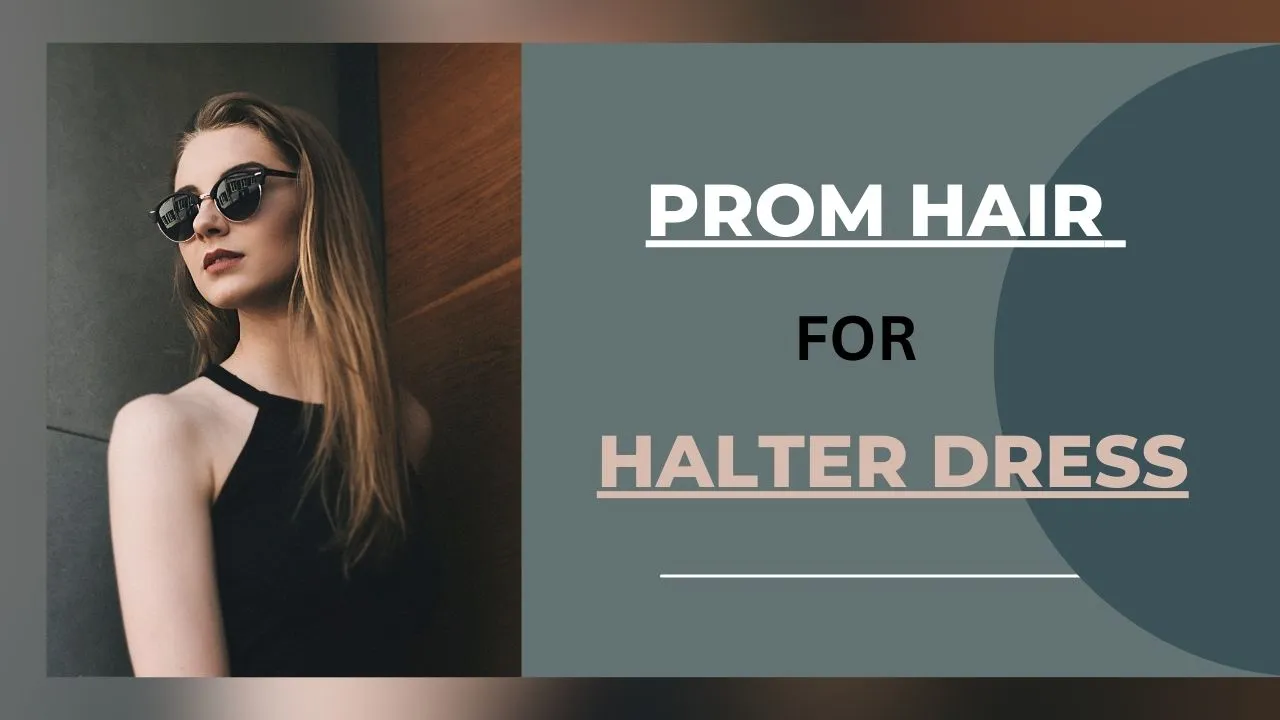 Prom night is truly a once-in-a-lifetime experience, and looking your best is of utmost importance.
Choosing the right hairstyle for your halter dress can be a daunting task, but fear not! In this article, we'll explore stunning prom hairstyles that perfectly complement halter dresses, ensuring you feel like a million bucks on your special night.
So, let's dive right in and find the ideal hairstyle for you!
Why Choose a Prom Hairstyle for a Halter Dress?
Halter dresses are a popular choice for prom due to their flattering and sophisticated design. They showcase your shoulders and back, making it essential to choose a hairstyle that won't steal the spotlight from your stunning dress.
After giving it some thought, we've compiled a list of show-stopping hairstyles that will enhance your overall look and make your prom night unforgettable.
Top Prom Hairstyles for Halter Dresses
Sleek Ponytail
A sleek, high ponytail is a classic choice that pairs beautifully with halter dresses. This style accentuates the neckline and elongates your neck, making it a picture-perfect option.
A penny for your thoughts: why not add a hint of sparkle with a jeweled hair accessory or some glittery hairspray?
Loose Waves
For a more relaxed yet elegant look, consider loose waves that cascade down your back. This hairstyle is perfect for those who want to showcase their long locks while still highlighting the halter dress.
To achieve this look, use a large-barrel curling iron or hot rollers, and don't forget a touch of hairspray to hold the waves in place.
Elegant Updo
An elegant updo is a timeless choice for prom and pairs exceptionally well with halter dresses. There are countless variations to choose from, such as a twisted bun, a braided chignon, or a French twist.
Whichever you choose, an updo will draw attention to your dress's unique neckline and create a sophisticated appearance.
Braided Crown
If you're looking for a hairstyle that exudes romance and whimsy, a braided crown is an excellent choice.
This ethereal style frames your face beautifully and can be easily personalized with flowers or decorative hairpins. It's a versatile option that works well with both long and short hair.
Side Swept Curls
For a glamorous Hollywood vibe, opt for side-swept curls. This hairstyle creates a dramatic effect that is sure to turn heads.
To achieve this look, curl your hair with a medium-sized barrel curling iron and then gently brush through the curls, sweeping them to one side. Secure with bobby pins and finish with hairspray for hold.
Fishtail Braid
A fishtail braid is a trendy and chic option that works exceptionally well with halter dresses.
This intricate braid adds a touch of elegance to your overall look and can be dressed up with flowers or jeweled hair accessories. Practice makes perfect, so give this braid a try before the big night!
Classic Chignon
A classic chignon is an understated yet elegant hairstyle that complements halter dresses flawlessly. This low bun can be sleek and polished or slightly tousled for a more relaxed vibe.
Add a jeweled hairpin or a delicate headband to elevate your look even further.
Half Up, Half Down
A half-up, half-down hairstyle offers the best of both worlds: the sophistication of an updo and the allure of cascading locks.
This versatile style can be customized with braids, twists, or even a small bun, making it a popular choice for prom-goers.
Boho Chic
Embrace your inner bohemian goddess with a boho-chic hairstyle that features soft waves, braids, or twists. This laid-back look is perfect for those who want a more relaxed, carefree vibeat prom.
Add a flower crown or a few strategically placed hair accessories to complete this enchanting look.
Romantic Curls
For a truly dreamy appearance, romantic curls are the way to go. Soft, voluminous curls cascading down your back create an effortlessly elegant look that pairs beautifully with a halter dress.
Use a curling iron or rollers to achieve this style, and finish with a light hold hairspray to keep your curls in place all night long.
Things to Consider When Choosing a Prom Hairstyle
Hair Length
Consider your hair length when choosing a hairstyle. Some styles work best with long hair, while others are more suitable for shorter locks.
Hair Type
Take your hair type into account when selecting a hairstyle. Certain styles may be more difficult to achieve with very thick or fine hair.
Personal Style
Your hairstyle should reflect your personal style and make you feel confident and beautiful.
Dress Features
Consider any unique features of your dress, such as embellishments or cutouts, when selecting a hairstyle that complements your gown.
Styling Tips for a Perfect Prom Look
Schedule a hair trial with a professional stylist or practice your chosen hairstyle at home before the big night to ensure it looks perfect.
Use high-quality hair products, such as heat protectants and hairspray, to prevent damage and ensure your hairstyle lasts all night long.
Coordinate your hair accessories with your dress and other jewelry for a cohesive look.
Don't be afraid to ask for help from friends or a stylist if you're struggling to achieve your desired hairstyle.
Conclusion
Choosing the perfect prom hairstyle for your halter dress is an essential part of creating a stunning overall look.
Consider your hair length, type, and personal style when selecting a hairstyle from our list of top options. With the right hairstyle, you'll feel confident and beautiful on your special night!
FAQs
What kind of hair should I wear with a halter dress?

For a halter dress, opt for an updo or a hairstyle that keeps hair away from your shoulders, showcasing the unique neckline and emphasizing your dress's design.

Can I wear my hair down with a halter dress?

Discover stunning prom hairstyles for halter dresses! Find the perfect updo, loose waves, or elegant braids to complement your dress and shine on your special night.
I am Rebecca White, a passionate fashion blogger with an expertise in hair styling and tattoos. I have spent years honing my skills and knowledge in these areas, and have become known for helping my followers achieve their desired looks. Through my blog, I share helpful tips and tricks on how to achieve the perfect hairstyle or tattoo design, while staying up-to-date on the latest trends in fashion.